Hey guys,
This is a post I've been meaning to do for some time, my update skin care routine for Adult Acne, but I'm only now getting around to putting pen to paper!
As some of you will know, at around age 28, I started getting Adult Acne, it was a pretty rough time for me, as I hadn't suffered from skin issues before, even as a teen, my skin was fairly clear, and working in an industry where I am paid to make other people look beautiful and flawless, I found myself feeling really insecure about my skin and constant breakouts.
So I have tried and tested products over the last few years, and I think I'm finally in a routine that keeps my skin clear, 99% of the time!
**DISCLAIMER** this is most definitely not a natural skin care routine, so if you prefer natural and organic products, the items I use, will NOT be for you!
So let's start with the couple of easy to get products I use:
Coconut Oil
The only natural product I use! I warm up a blob of coconut oil in my hands, and work it in to my skin, and rinse, it breaks down and removes most of my make up, leaving me ready to cleanse.
PURE Skin care Clean and Glow Cleansing Oil
I Love this cleansing oil, it breaks down my makeup, smells amazing and doesn't irritate my skin or eyes.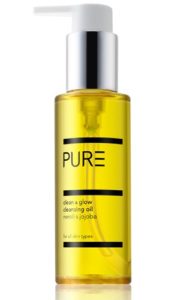 Liz Earle Cleanse and Polish
I've used this for a while now, it doesn't break me out, get's all of my make up off, it's quick and easy, and generally a winner all round, great for Adult Acne sufferers like myself!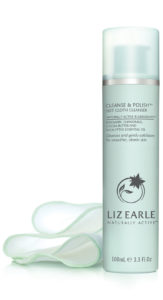 Clearasil Rapid Action Pads
It would be impossible for me to recommend these highly enough, one of the only products available from a high street brand that contains salicylic acid, one of two ingredients hailed for their acne fighting properties. Generally marketed for teen acne, they are just as effective on Adult Acne. I rub one of these bad boys over my face every other night after I take off my make up, or cleanse my face, and I saw really fast results, with the reduction of active acne on my skin. I have recommended these to several friends and clients and so far everyone seems to have great results! (My boyfriend also uses and loves these!)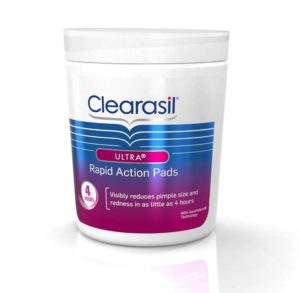 Alpha – H Liquid Gold
This is a relatively new product for me, I started using it around 5 weeks ago and I can see a real difference in the texture of my skin and how quickly breakouts clear up. This product contains alpha hydroxy acids, which melt the 'glue' that binds dulling dead cells to skin's surface, revealing the healthy 'new' skin cells beneath. It also works to lower the skin's pH (from 5.5 to around 3), this stimulates cellular activity – accelerating repair and renewal processes, and this helps to fade dark spots and acne scarring. I use this on alternate nights with the Clearasil wipes.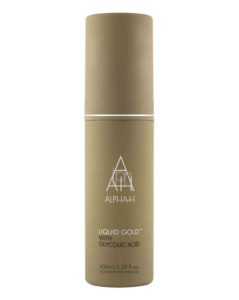 Boots Simply Sensitive Hydrating Eye Cream
£2.89!! Total bargain, really hydrating, it doesn't leave any kind of residue, I love this and carry it in my pro kit.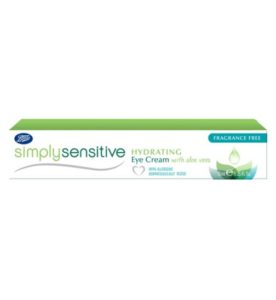 Origins Plantscriptions Powerful Lifting Overnight Mask
I was a bit wary at first of those mask, as it seemed quite rich, and rich creams tend to equal breakouts for me, but I have been pleasantly surprised, this mask leaves my skin feeling SO SOFT! Like, I just want to touch it all day and make everyone I see touch it because it's so soft kinda soft. I also used this on a celebrity client recently, who had been suffering from the cold and had very dry skin around her nose and mouth. I sent her off with a small pot of it, and she kept applying it overnight and in the morning before I saw her, and her skin was renewed, all the dryness was gone, her skin looked plump, fresh and radiant. I will never be without this in my kit again!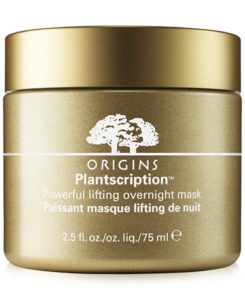 Mario Badescu Silver Powder
This oil absorbing powder is the only mask I have found that doesn't break me out and really get's rid of stubborn blackheads. I use this twice a week and have found the pores on my nose are so much clearer and smaller looking, and it helps to combat excess sebum production.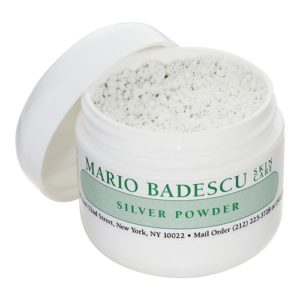 Mario Badescu Drying Lotion
I pop a small amount of this (sulphur smelling) product on any breakouts and it aids in drying out the spots so they will heal quicker. I find this is most effective on small spots, it's not as effective on those painful under the skin ones.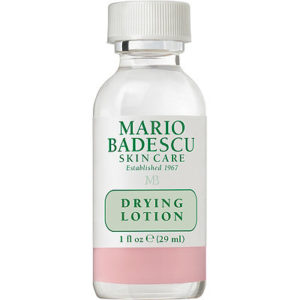 ZO Oilacleanse 
This is a cleanser that I use morning and night, it specifically targets oily areas while keeping dry areas moisturised. This completely changed my skin, I immediately noticed a huge change in the amount of breakouts I was having, it also healed the breakouts I had when I started using it really quickly (including a bump under the skin I'd had for nearly 2 months!).

Added extras!
PURE Skin Care Regulate and Clear Face Oil
Bear with me here, I know what you're thinking, oil for oily skin? I don't get it, but it works… I use this at night and yes it feels a little oily, but, by the next morning it is completely absorbed and my skin feels so soft, no dry patches, and it just looks plump and fresh!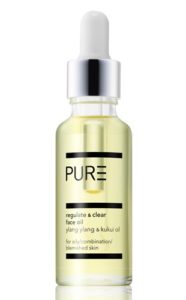 Forever Aloe Scrub
If I feel like my skin is a bit dull or blah, I reach for my Forever Aloe Scrub ( I get this from a lovely rep called Debbie – 07753748047), it's really gentle but gets rid of any rough textures areas on my skin, I also use this on my chest and arms, to keep the skin there nice and smooth and lovely!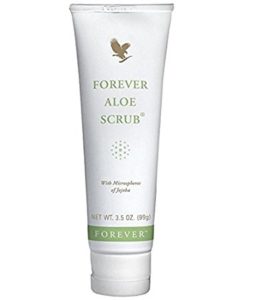 I was also prescribed a benzoyl peroxide cream by my doctor called Duac, a lot of people absolutely swear by this, but unfortunately, it doesn't seem to do anything for my skin ?
I think that's it!! It's a lot to take in, I know. But, it takes me minutes to do this now and I don't use every product every night.
Let me know if you have any questions about the products I use, and I will also pop below where I get my Obagi products, in case you're interested in trying them out!
Speak soon
Rebecca
AM Aethetics – Alex Haq
07799146975
Martina Collins Dental and Skin Clinic
+44 (0)28 9066 6684
Forever Living
Debbie
07753748047